Frequently asked questions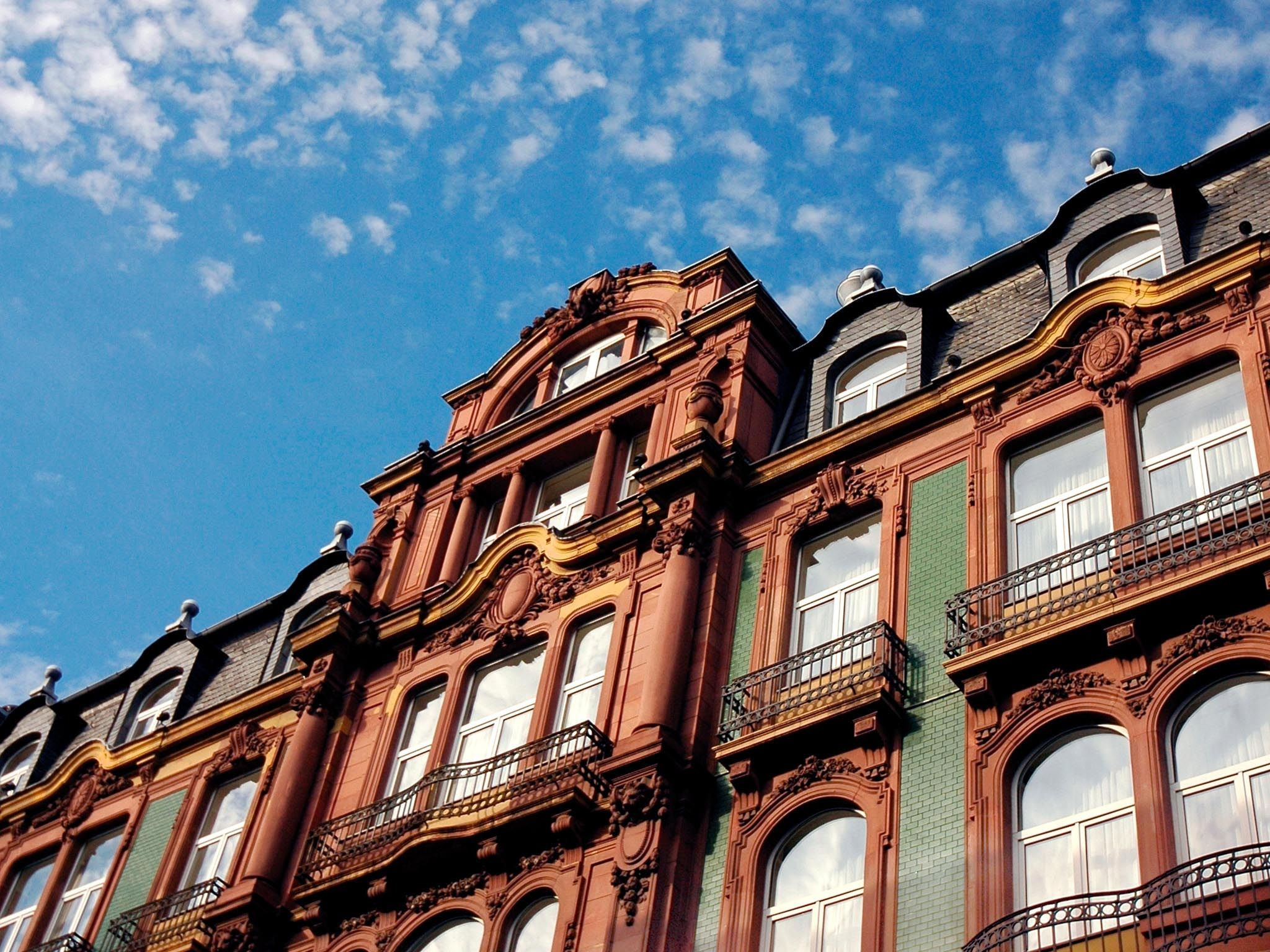 Please find our answers to some of your frequently asked questions regarding your stay at the Le Méridien Frankfurt in the following

If you have further questions, please do not hesitate to contact us on +49 (0)69 / 2697 0 or via email:
info@lemeridienfrankfurt.com
1. Where can I park my car and how much does it cost?
Our hotel has a parking garage with 60 parking slots. Parking costs EUR 2.80 per hour and a maximum of EUR 28 per day. Please kindly note that we do not accept any reservations for parking.
2. Low Emission Zone: What needs to be considered in regards to an Arrival by car?
Our Hotel is located in Frankfurt's Low Emission Zone. Please note, that only vehicles with the green fine particle badge are allowed to entry this zone. Motorways are not affected by this requirement.
3. What is the cost for breakfast and the breakfast times?
The breakfast buffet is served in our Restaurant Le Parc at EUR 28 per person.

Daily from 6:30 am to 10:30 am
4. How much will be charged for a roll away bed?
A roll away is available on request, subject to the room category booked. Price for the roll away: EUR 50 per day.
5. What is the easiest way from the Airport to the hotel?
This is how to reach the hotel: The S8/S9 city train from the airport in the direction of Offenbach/Hanau travels direct to "Frankfurt Hauptbahnhof" (approx. 20 minutes). Follow the signs directing you to "B-Ebene". Take Exit Baseler Strasse und turn left into Wiesenhuettenstrasse. The hotel is located on the left.
6. What will be charged for children?
If no roll away is required, children under 12 years can stay in their parent's room free of charge.
If they are 12 or older we charge the normal fee for a roll away.
Baby cots are free of charge for children up to 2 years.
Breakfast is complimentary for children up to the age of three years, from 4-12 years we grant a 50% discount.
7.What does Internet cost?
Free internet can be used in our Business Center and via Wi-Fi in the hotel lobby. Guest rooms are provided with high-speed internet access for a fee. Usage of up to 3 devices is possible.

The internet charge in our guest rooms is:
Standard Connection: 2h = EUR 7; 24h = EUR 14
Premium Connection: 2h = EUR 10; 24h = EUR 19
8. Are dogs allowed and at what costs?
Dogs are allowed in the hotel, with the exception of the restaurant Le Parc. The special dog treatment will be charged at EUR 15 per day for smaller dogs, and EUR 30 for larger dogs.
9. How can I handle the assumption of costs?
Please use our assumption of costs form which you can download here.
10. Check-In and Check-Out Times
In general our Check-In time is 3:00 pm and our Check-Out time is 12:00 pm
A Late Check-Out or an Early Check-In would be possible upon request and availability.

Your luggage can be stored at the Le Méridien Frankfurt for collection later in the day.
11. What is the quickest way to get to the Frankfurt Fair & Exhibition Center?
The Exhibition Center can be easily reached with the U4 underground train (in the direction "Bockenheimer Warte") until the stop "Frankfurt Festhalle / Messe". Duration approx. 3 minutes. The distance from the Le Méridien Parkotel Frankfurt to the fair ground is approx. 1,5 km.
12. How can I apply for an apprenticeship or vocational training?
If you have any further questions, please contact: +49 (0) 69 / 2697 804.
Please send your application to:
Le Méridien Frankfurt
Wiesenhuettenplatz 28 - 38
60329 Frankfurt am Main