Your City Hotel Frankfurt is the perfect place to start.
Unlock Mainhattan. Discover Frankfurt.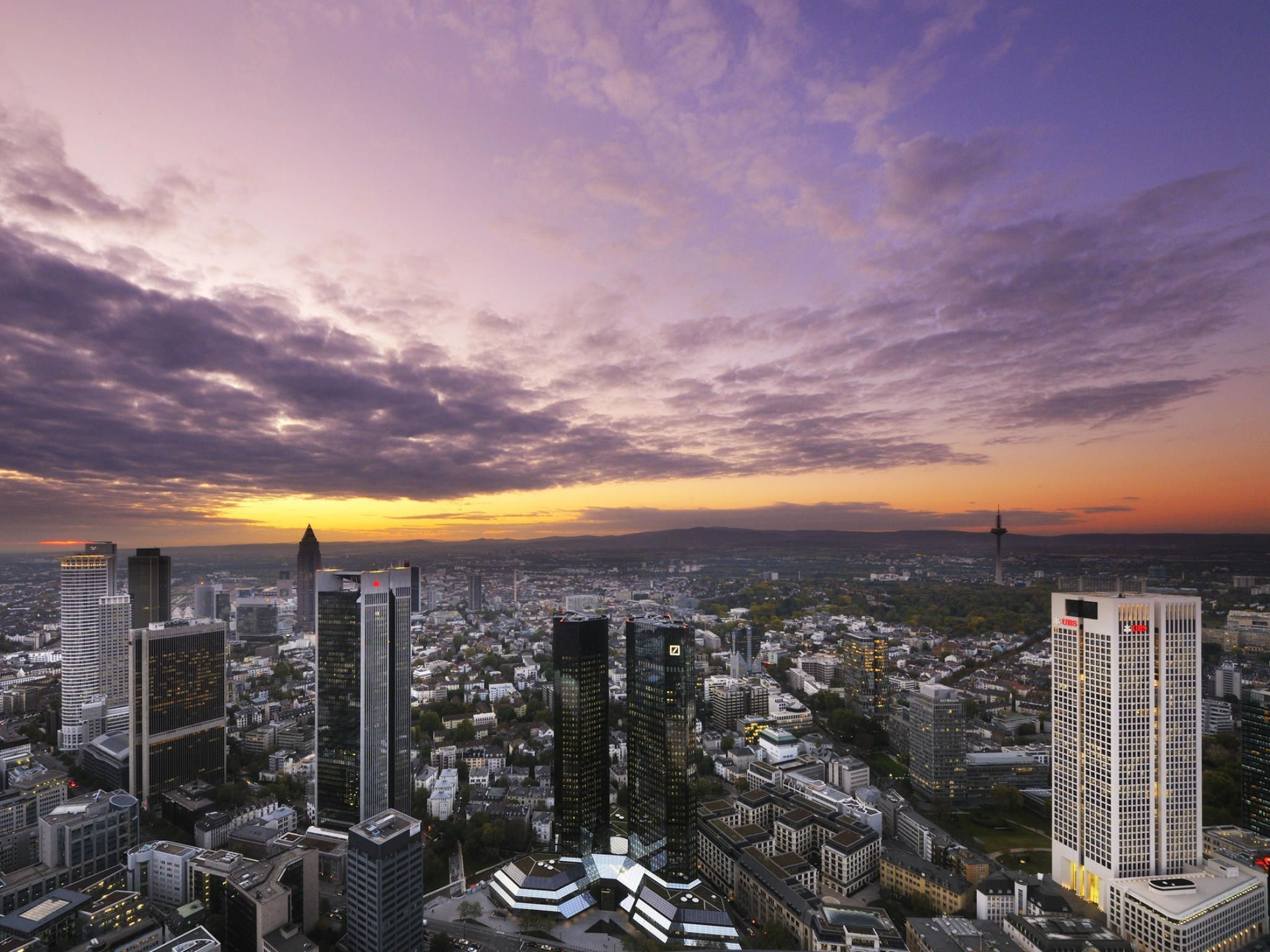 Use your city hotel Frankfurt as starting point to discover the most beautiful places of the city in Frankfurt out of a local perspective - with our popular and inspiring recommndation of locals! Discover the Museum Embankment and our Unlock Art™ partner during a stay with Le Méridien Hotel Frankfurt which is located right in the heart of the city.
Frankfurt - the city of contrasts. Tradition meets modern lifestyle, historic buildings face the breathtaking skyline. In a unique way the city combines business, leisure, architecture, art and culture. Frankfurt triggers curiosity. Stimulating interpretations in one of the theaters, concerts by world-renowned musicians, culinary discovery tours of the local specialties - the smallest metropolis in the world can be experienced from different perspectives and will surprise you again and again.
DO NOT MISS.
Shopping Mall MyZeil Gallery
The Bridge "Eiserner Steg"
Goethehaus
Zoologischer Garten Frankfurt
A PERFECT FRANKFURT DAY.
Have a good night's rest in the Le Méridien Signature Bed
Hop on a Guided City Bus Tour
Try some Original Hessian Specialities
SOME MORE CULTURE?
Stroll around in the Palmengarten in Frankfurt
Visit a Museum of the Embankement area
See the historic city, the Frankfurter Römer and the St. Paul's Kirche
FRANKFURT'S MOST EXCITING SIGHTS AT A GLANCE
What's Nearby
Frankfurt International Airport

Central Train Station

Eiserner Steg Bridge

Fair / Exhibition Frankfurt

Alte Oper Frankfurt

Commerzbank Arena

Festhalle Frankfurt

Frankfurt Townhall Römer

Kleinmarkthallle Indoor Market

Main Tower Viewing Platform

Museumsufer

Palmengarten Frankfurt

Trade Fair Grounds Frankfurt

Cathedral St. Bartholomäus

Deutsches Filmmuseum

Schirn

Senckenberg Naturmuseum Frankfurt

Städel Museum

Goethestraße
How To Get Here
Unable to find directions, please try again.
Weekends that last longer
Weekend is what you make of it - we make yours extra long.
Saturday & Sunday special:
breakfast until 2:30 pm
complimentary late check-out until 3:00 pm
Terms & Conditions
© 2018 Marriott International, Inc.
Art + Culture in Frankfurt
Frankfurt never stands still. Street festivals with more than 3 million visitors each, exhibitions with worldwide reputation, concerts from classical to extraordinary. You love culture? You will love Frankfurt.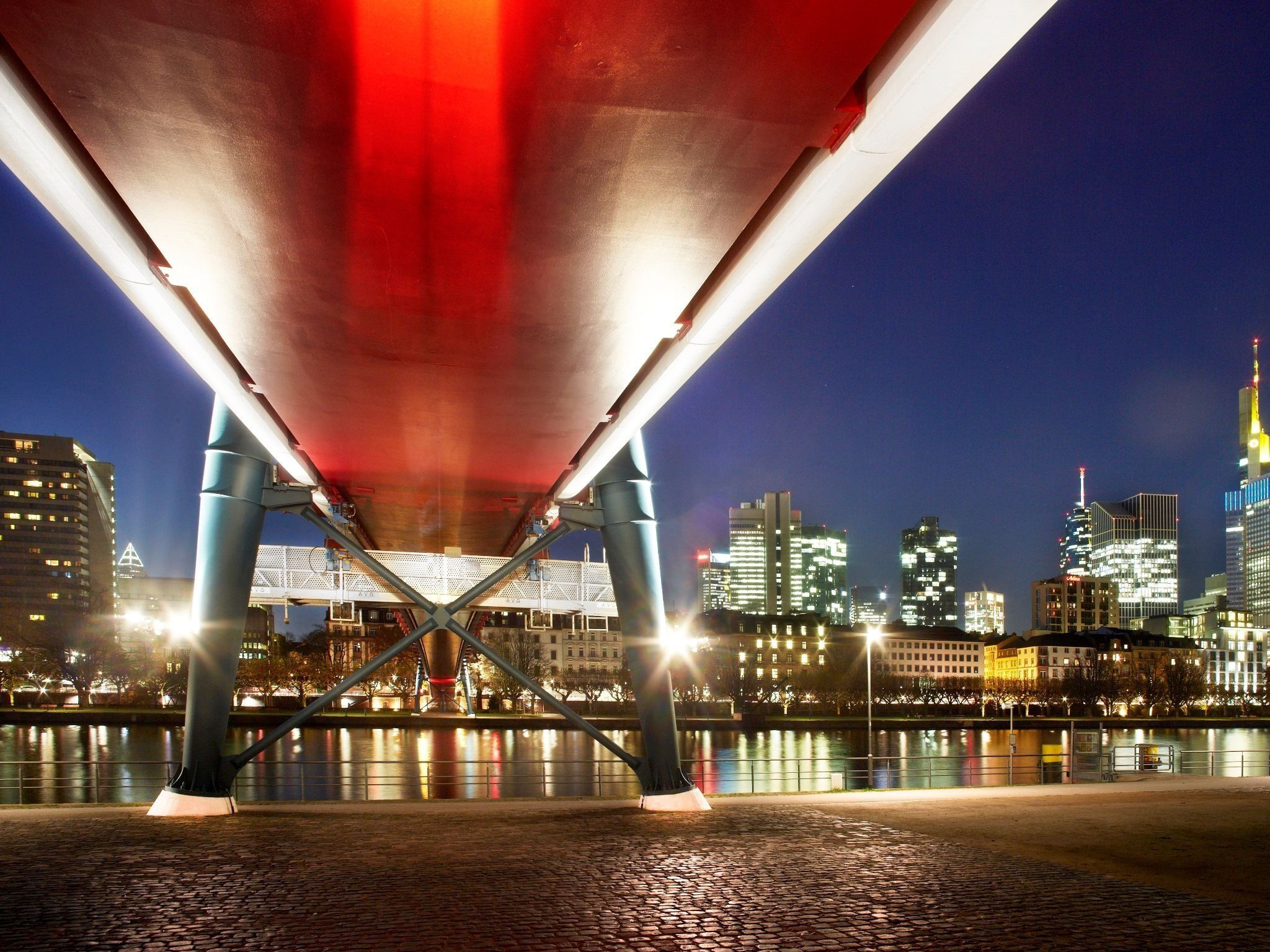 Cultural Hot Spot: Frankfurt's Museum Embankment
A unique interaction of different arts: With 26 museums the Museum Embankment Frankfurt is one of the most important and diverse museum locations in Europe. And, all of Frankfurt's museums are located close to each other. Old Masters + modern art, film + photography, architecture + design... Here culture comes alive. The museums in Frankfurt now draw in 2 million visitors a year. Recently the Städel Museum and the SCHIRN KUNSTHALLE FRANKFURT gained international attention with exhibitions like "Botticelli" or "Edvard Munch - The Modern Eye". Apart from Frankfurt's museums, the riverbanks of the Main are ideal for strolling. In addition, we recommend wandering through the Sachsenhausen district, enjoying the inspiring atmosphere of the local cafés and letting the art and cultural scene of Frankfurt sink in.
Thanks to the proximity of Le Méridien Frankfurt to the Main riverbanks, many museums can be reached within a few walking minutes. Thus, you can also discover the whole art scene of Frankfurt even if you are short on time.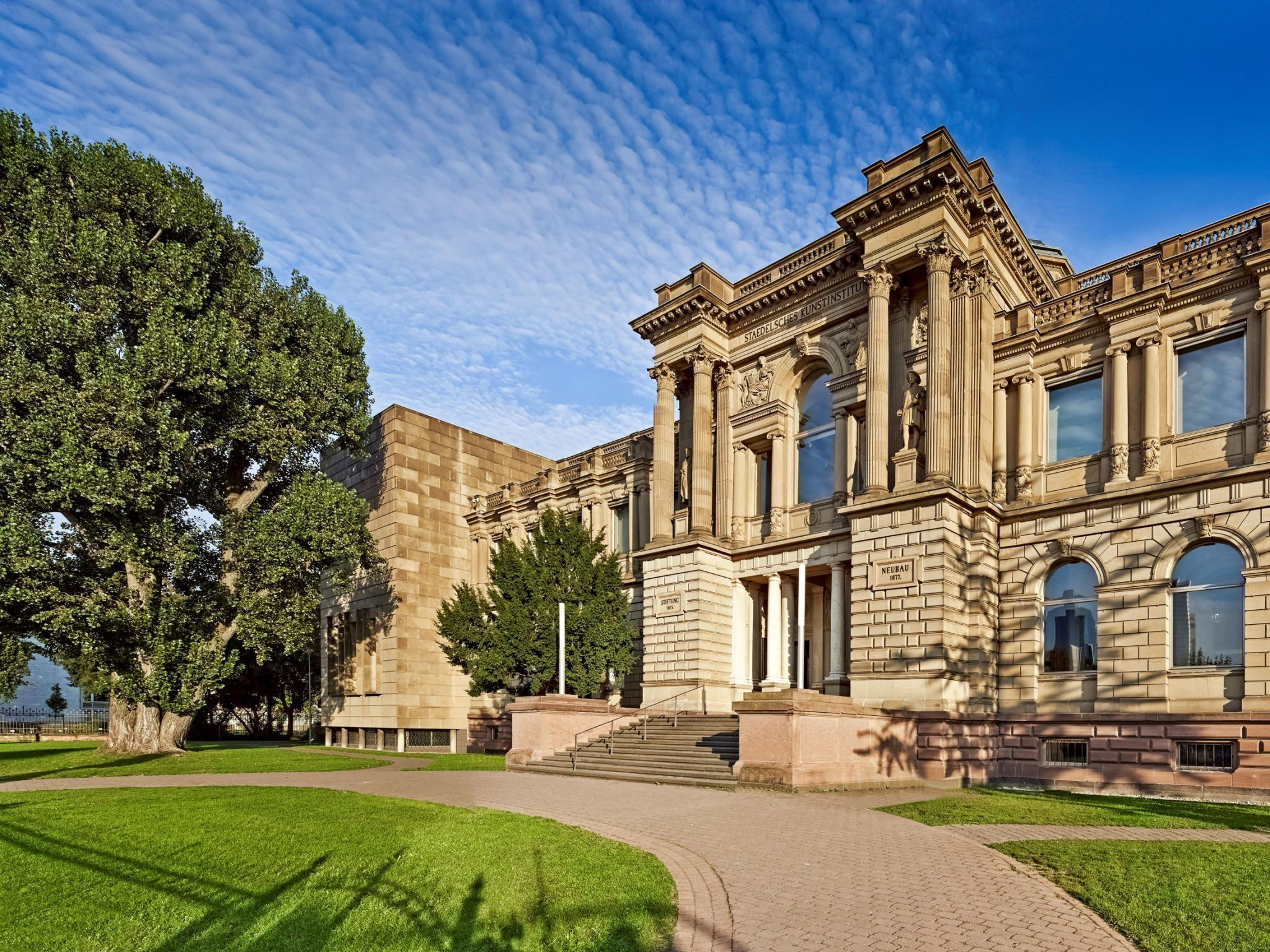 Städel Museum
A civil art foundation since 1815
The Städel Museum is one of the most important art museums in the world as well as the oldest and most significant museum founded in Germany. Over three floors pieces from 700 years of art history are exhibited - Old Masters, modernism, contemporary art. Thus, the museum lets the development of art come to life for the visitor.
Schaumainkai 63, 60596 Frankfurt am Main
Opening hours:
Tue, Fri - Sun: 10:00 - 18:00
Wed + Thu: 10:00 - 21:00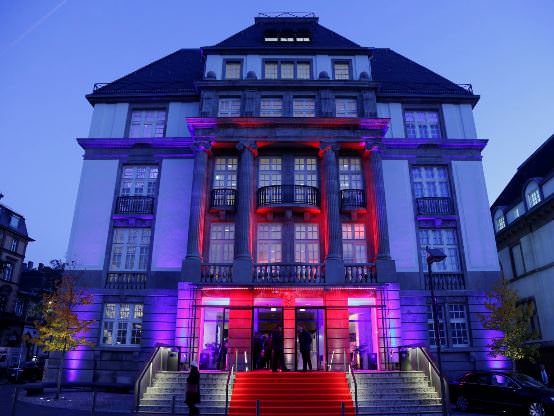 Deutsches Filmmuseum
Discover the fascination of film
The permanent exibiton across two floors takes you on a journey through cinematic vision. On this journey many interesting exhibits such as a genuine Oscar trophy will cross your path. Moreover, the museum shows temporary themed exhibitions. Another highlight is the cinema in the museum showing movies of many genres and of all centuries.
Schaumainkai 41, 60596 Frankfurt am Main
Opening hours:
Tue, Thu - Sun: 10:00 - 18:00
Wed: 10:00 - 20:00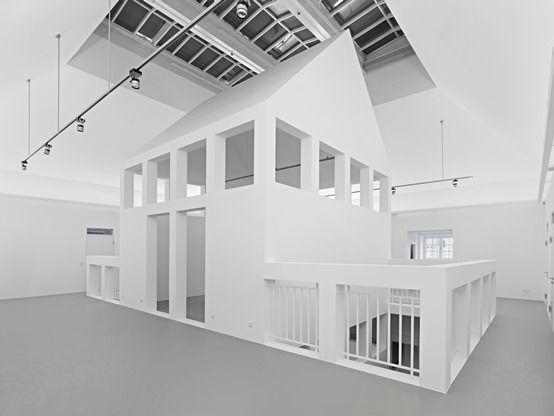 Deutsches Architekturmuseum
Architektur + Frankfurt: Eine Symbiose
Take a closer look into the topic that coins the characteristic cityscape of Frankfurt: architecture. The building itself is already an architectural piece of art. The exhibition in the Deutsches Architekturmuseum shows building and settlement history as well as contemporary national and international architecture.
Schaumainkai 43, 60596 Frankfurt am Main
Opening hours:
Tue, Thu - Sat: 11:00 - 18:00
Wed: 11:00 - 20:00
Sun: 11:00 - 19:00
Shopping in Frankfurt: local & international
Talking about shopping, the smallest metropolis of the world is really big: individual local boutiques, charming small shops and exklusive stores of almost all renowned international brands - Frankfurt offers all of them.
Explore Frankfurt and its shopping highlights like a local:
Every district has its own shopping boulevard with individual small boutiques and shops to discover.
Casual in Bornheim's Berger Straße, cool at Nordend's Oeder Weg, hip in Bockenheim's Leipziger Straße or chic at Sachsenhausen's famous Schweizer Straße. High-End-Shopping at Goethestraße in the city center as well as at Kalbächer Gasse (Freßgass) and its side streets.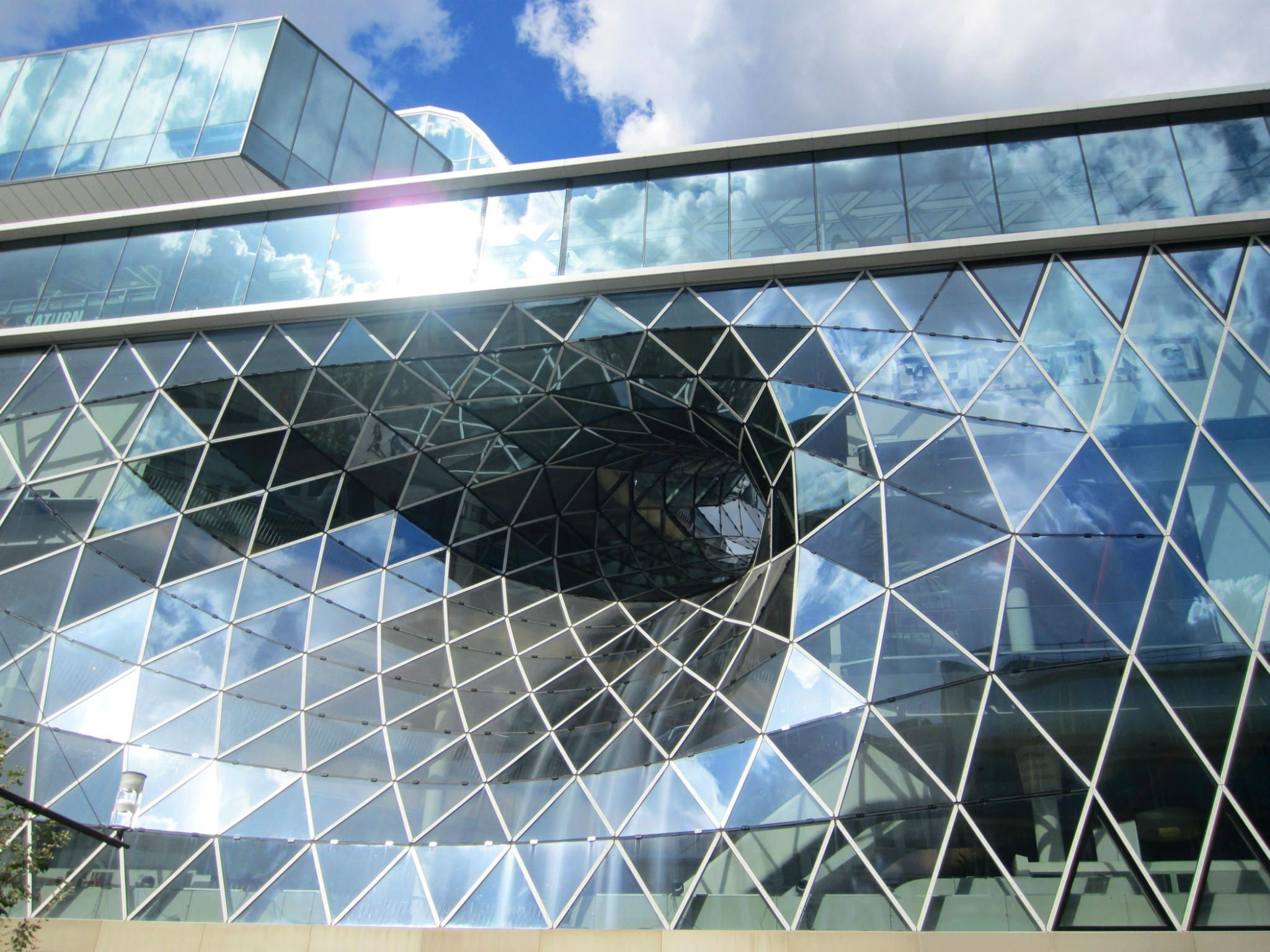 Mainstream shopping but an architectural highlight is the shopping
mall MyZeil on Germanys largest shopping street Zeil as well as the roof garden of the Skyline Plaza mall. Apart from a huge variety of stores, the longest free-floating escalator in Europe can be found here.
Lovers of fashion and design brands will find maximum delight close to Frankfurt, about one hour by car: Wertheim Village unites more than 110 Outlet Stores of notable fashion and lifestyle brands.
Exclusive: Design Hotel & Designer Shopping
Exclusive: Design Hotel & Designer Shopping
Designer Outlet Shopping @ Wertheim Village
Sleep with all conveniences, shop with all benefits - combine your stay at Le Méridien Frankfurt with a luxurious Outlet shopping day at Wertheim Village:
relaxing pre- or post shopping night including breakfast and guaranteed late checkout
one complimentary Sparkling Cocktail
free parking at Le Méridien Frankfurt Hotel
Tourism VIP Invitation for 10% additional discount at participating Wertheim Village Designer stores
Customer Shopping Service: free shopping bag storage
free WiFi at Wertheim Village Outlet
Terms & Conditions
© 2018 Marriott International, Inc.
Leisure & delights - discover Frankfurt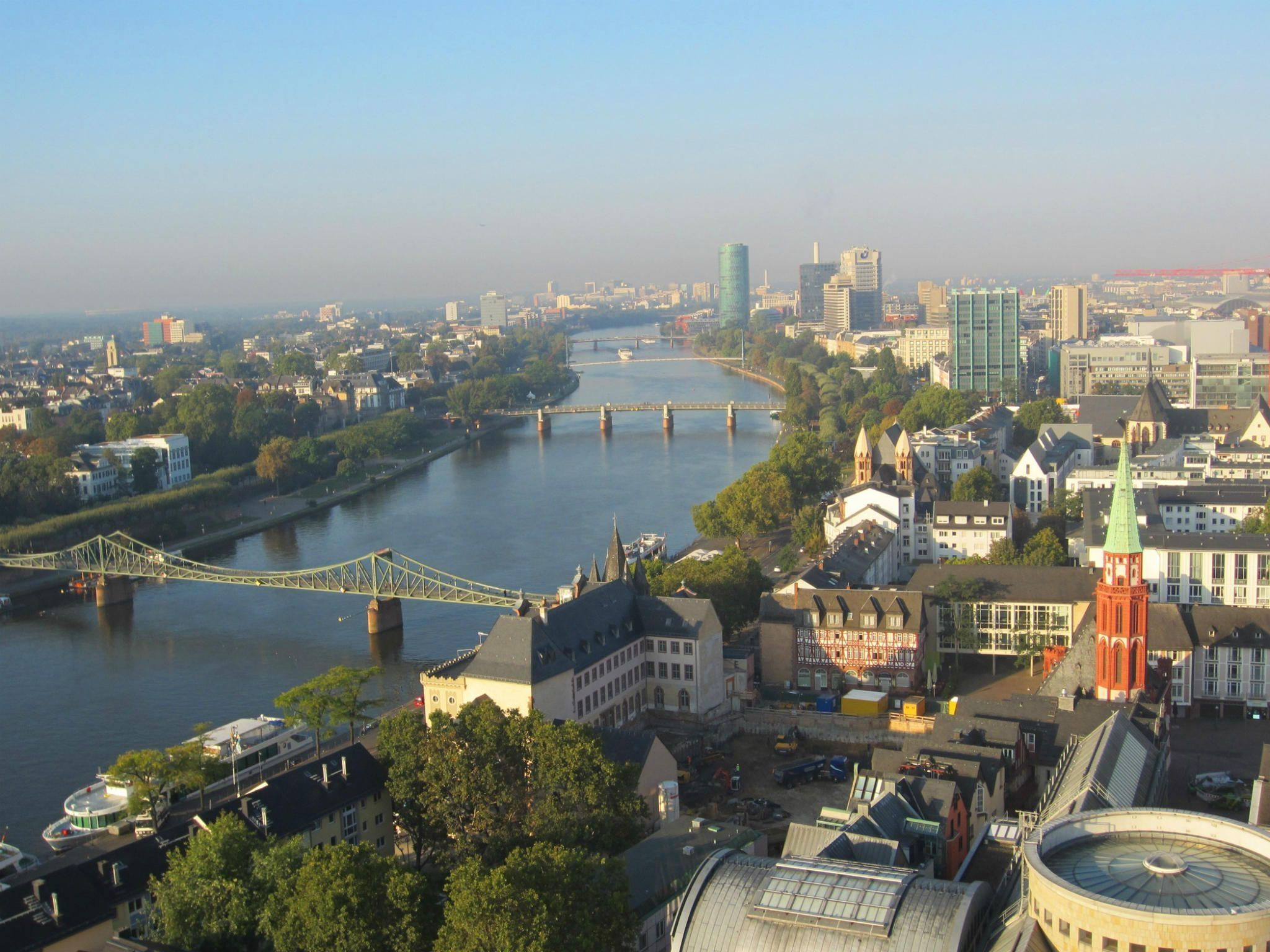 Frankfurt outdoors: guides & tours
A city walk through Frankfurt is always an exciting way to discover the contrasting architecture and be inspired by the atmosphere of the city.
In addition, the Frankfurter Stadtevents offer a new perspective - it is an online portal with a wide range of theme guided tours, e.g. through different districts, on skyscrapers or in typical locations.
Or discover Frankfurt by boat. Different boat cruises on the Main river offer an inspiring view - along the MUSEUM EMBANKMENT up to the architecturally interesting new building of the European Central Bank.
Eat & drink: enjoy Frankfurt
Unexpected: Many museums in Frankfurt have fantastic cafés and restaurants. Our tip: Experience the fine, international cuisine at Holbein's, the Restaurant at the Städel Museum. Or discover the local food: You can enjoy real Hessian specialties such as Handkäs' or Schneegestöber in the district Alt-Sachsenhausen with its rustic apple wine pubs.
Another tip is the Münchener Straße - directly around the corner from Le Méridien, the City Hotel in Frankfurt. Here, international specialty restaurants stand side by side. But also the Turkish, Indian or African supermarkets offering typical delicacies are worth visiting.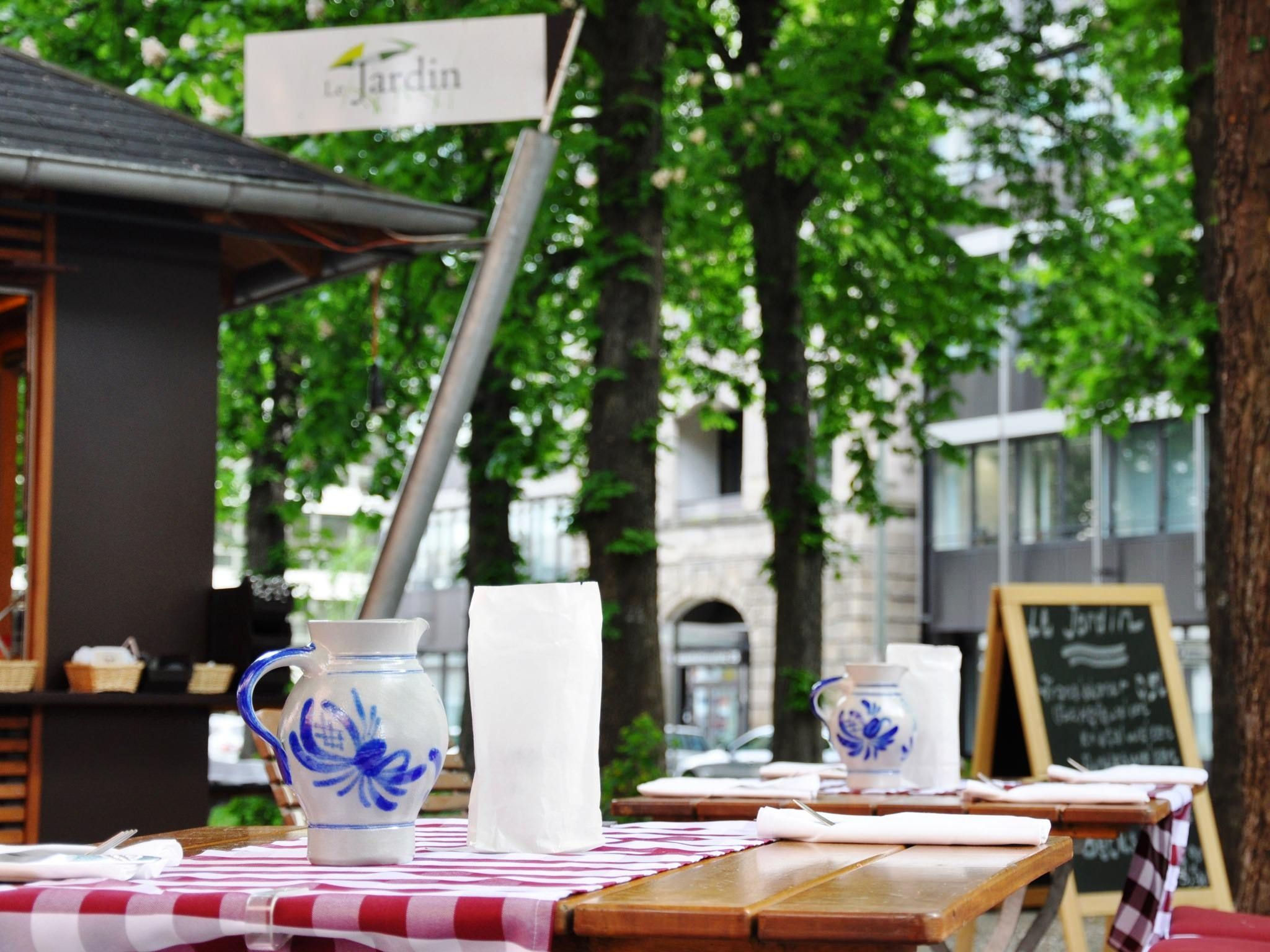 Sights you should have seen.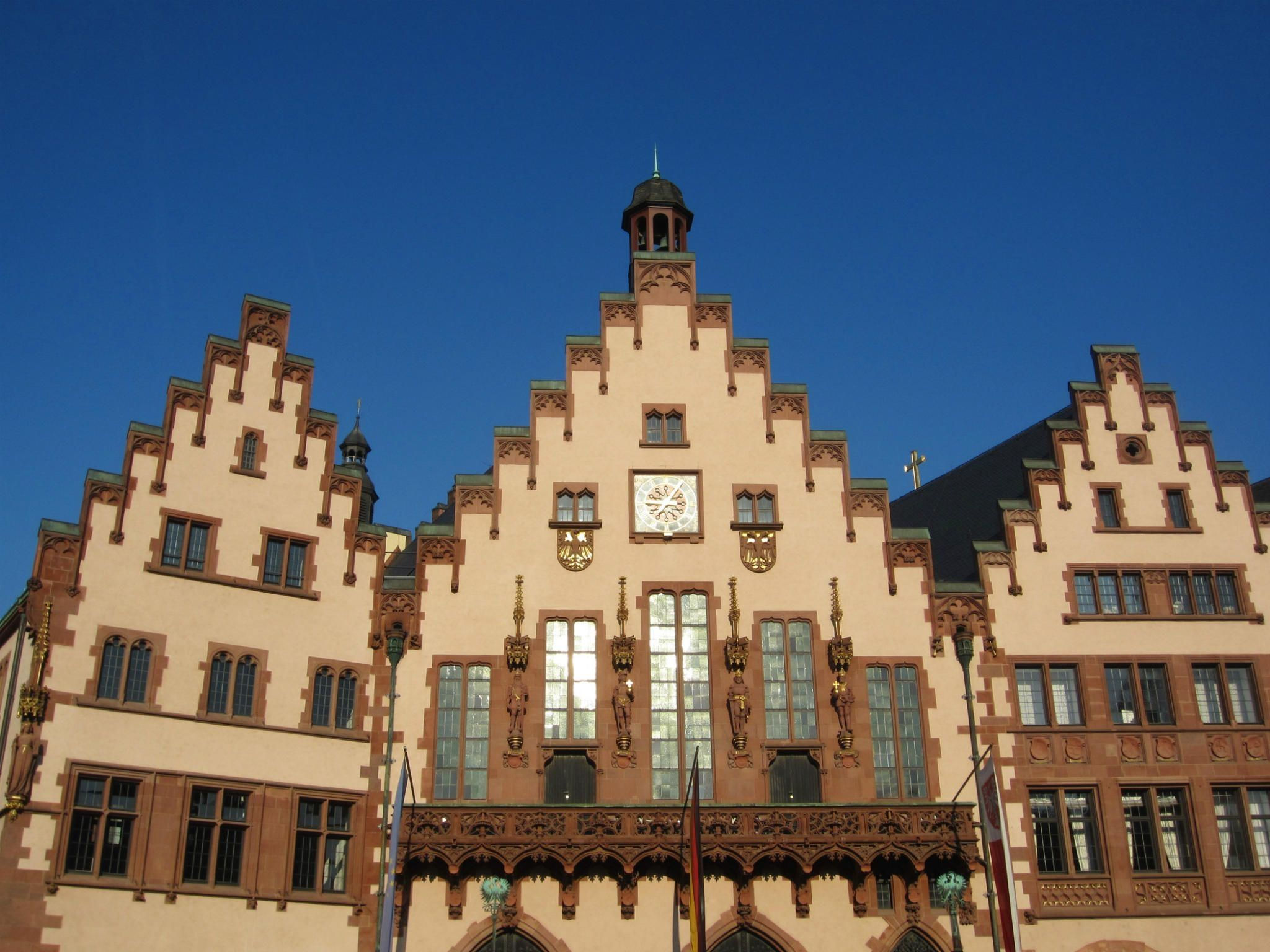 FRANKFURT, RÖMERBERG
Standing on the Römerberg and looking at the 600 years old city hall, the "Römer", it is not far to one of the city's most beautiful lookouts: After having climbed 328 steps you have a fascinating perspective over Frankfurt from the tower of the Imperial Cathedral - historic half-timbered houses in the foreground and the skyline in the background as well as the course of the Main river through the whole city.

Do you want an "easier" way to see an incomparable view? In this case we recommend taking the elevator to the 55th floor of the Main Tower in the financial district.
Located in the center, near the main station, Le Méridien Hotel Frankfurt is the ideal starting point for the curious and the discoverers: Within a few footsteps you reach the Main riverbanks - with its renowned museum embankment. Or be inspired by the fascinating atmosphere and the culinary diversity of the trendy neighborhood "Bahnhofsviertel".
And: Le Méridien Frankfurt itself is a part of the city's cultural life - including the UNLOCK ART program.