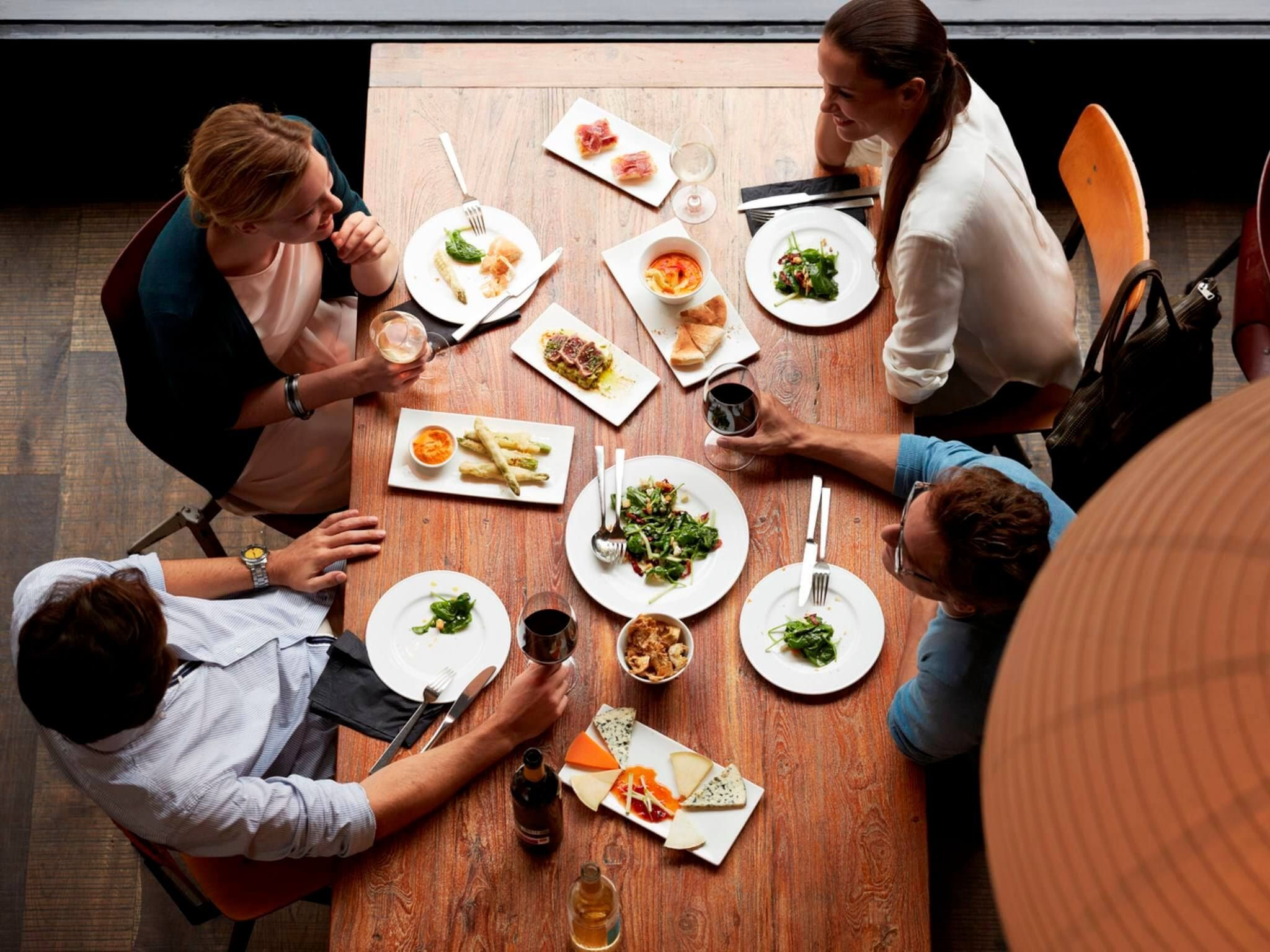 Sunday Brunch reloaded: extra late breakfast in Frankfurt | The Legacy Restaurant
Discover the culinary variety of the extra late and long breakfast at Le Méridien Frankfurt. Start your Sunday right: totally relaxed in brunch style. In a casual atmosphere with contemporary design. We take you on a culinary journey with a seasonal, extended breakfast buffet.
06:30-14:30: breakfast buffet
including juice, coffee & tea and one welcome prosecco
from 11:30: brunch upgrade
salad bar, main course & a selection of desserts
€ 39 per Person
Children up to 6 years free of charge, children up to 12 years pay half the price
Art for breakfast.
Your breakfast: Extra late & extra long. Your cultural program: for free. Your sunday: perfect. Discover the world out of a new perspective visit the SCHIRN KUNSTHALLE FRANKFURT after your extra long breakfast at Le Méridien: